Recently Wende and John Kotouc, Executive Co-Chairs of American National Bank, shared their insights on their organization's philanthropic philosophy and what motivated American National Bank to engage in Omaha Gives!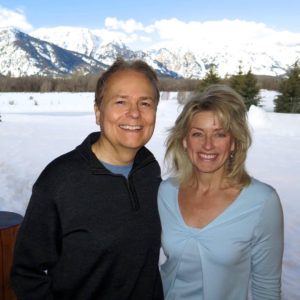 What is your organization's philanthropic philosophy and how do you go about carrying it out?
We focus our support on organizations providing services that build our Nebraska and Iowa communities, that address needs of low-to-moderate income households and neighborhoods, and have a special interest in organizations that protect the most vulnerable children. We evaluate the executive leadership of these organizations, their financial and operational practices, and place a high value on organizations with active volunteer boards.
What drew your business to want to engage in Omaha Gives! and how has your experience been thus far?
Omaha Gives! was an easy sell for us. It expresses and encourages our desire to direct more attention, involvement, and support to philanthropic needs in our communities. The Omaha Gives! vision to stimulate giving to charities, schools, and social service organizations throughout the Omaha metro area is such a help to our community. We want to do anything we can to encourage participation in the program.
Beyond sponsorship of Omaha Gives, how has American National Bank partnered with the Omaha Community Foundation?
We are a local community bank. The Omaha Community Foundation has provided ways, especially through charitable accounts, to time major gifts that help us balance giving between American National Bank and our corporate account at the community foundation. We appreciate the tax benefit to us and many other organizations.
What insights or advice would you share with local businesses as they are defining their own corporate social responsibility programs?
Give generously—as much as possible! One reason why our community is more robust than other comparable metro areas is because of the generosity of those in Omaha and Council Bluffs.