Fourteen professional advisors in Omaha recently completed the coursework to earn the designation Chartered Advisor in Philanthropy (CAP®). The yearlong program was organized by the Omaha Community Foundation (OCF) and led by OCF board member, Mark Weber, a principal of SilverStone Group, Inc.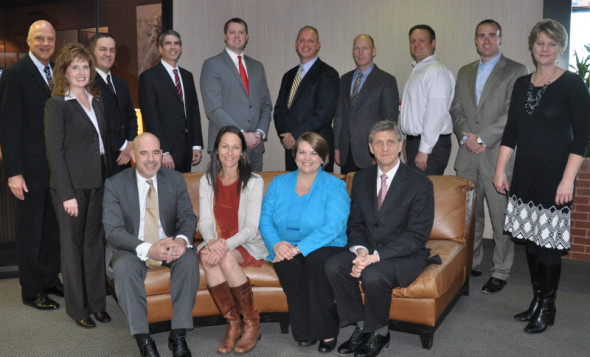 Through the CAP® program, professional advisors learn to help clients discover the legacies they will leave their families and community. The program provides professionals with the knowledge and tools needed to help clients reach their charitable giving objectives while also helping them meet their estate planning and wealth management goals. By integrating the professions of law, accounting, financial services, and planned giving, OCF promoted an inter-disciplinary approach to most effectively achieve client goals. Those completing the program are:
Accounting
Andrew Guill, RSM
Steven Kenney, Lutz & Company, PC
Leonard Sommer, Hancock & Dana, PC
Law
Jesse Sitz, Baird Holm LLP
Sean White, Cline, Williams, Wright, Johnson & Oldfather, LLP
David Wilson, Marks, Clare & Richards, PC
Financial Services
Dale Christenson, UBS Financial Services
Brian Miles, Bridges Investment Management
Stacie Neussendorfer, Westwood Group
Robert Wellendorf, Executive Solutions
Nonprofit
Katie Bakhit, Duchesne Academy of the Sacred Heart
Terri Fallin, Sisters of Mercy of the Americas
Stacey Goodman, Omaha Community Foundation
Robert Skrydlak, Creighton University
The Chartered Advisor in Philanthropy program involves passing three graduate-level courses and meeting in 16 class sessions. The American College, in Bryn Mawr, PA, is the nation's leading educator of professionals in the insurance and financial services industry providing remote learning throughout the country. Over 1,300 individuals have been awarded the CAP® designation since its inception in 2003.
To learn more about the program, visit the Chartered Advisor in Philanthropy® page or contact Matt Darling.